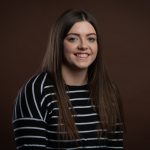 Inner Trust are a local non-profit organisation who make a difference locally in Crewe, Nantwich and all around Cheshire East to people who suffer with their mental health.
In the first 3 years, Inner Trust have engaged with a wide range of people and although counselling is at the core of Inner Trust, the delivery of how this is done varies in supporting so many different audiences of people.
I was first introduced to Spencer through work and Cheshire Connect where we volunteer our professional skill sets to support non-profit organisations. Through my own personal experiences of anxiety and self-doubt I was able to relate to so many people who are suffering & wanted to support in making a difference even further.
The organisation that Spencer runs is such integral to our community, and I am immensely proud to be part of the journey, as the first Ambassador of Inner Trust. Counselling can have such a stigma attached to it, but Inner Trust are able to adapt and accommodate to ensure people are able to express themselves and have new experiences