Spencer Hickson – Founder & Project Lead
I am a DJ, producer and record label owner. I'm also a counsellor, providing talking therapy. I recently completed my degree in person-centred counselling at Derby University. I live in Cheshire with my girlfriend and her three children.
I began my counselling placement working at a high school in Nantwich, where I counselled many children from the ages of 12 up. It was here I envisioned a future helping the children of today for a brighter tomorrow, combining counselling and my passion for music. During my final year of study I undertook a dissertation, researching counselling in schools. It was through this research I discovered that there was a huge need for counselling with young people. The research I had looked at spanning a decade or more was saying that mental health was growing and something needed to be done. However, my findings highlighted that still enough wasn't being offered to a young person, and they may have to live in silence with a problem before any help is ever offered. One 15 year old boy I worked with in his last year of high school said, he wouldn't have got through the year without counselling.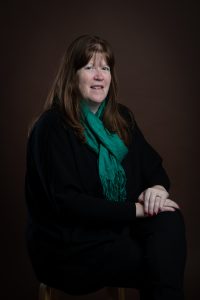 Rachel Cole – Chair & Safeguarding Lead (DSO)
Rachel has a well-developed knowledge and experience of health and social care services, spanning both clinical professional and managerial roles. Having established the InSafeHands business in 2009 she has developed this business to a high standard of service delivery with high care standards and has led the business to achieve a CQC rating of GOOD. She has a very "hands on" and inclusive leadership style and is always on hand to support her staff.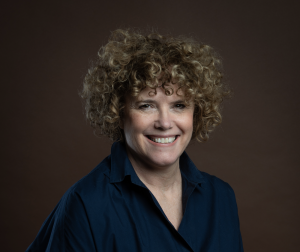 Joanne Richardson – Counsellor
I qualified as a counsellor in the Person Centred Approach in 2004 with the University of Manchester having taught psychology for 10 years in the FE sector. I have a BSc Hons in Psychology from Lancaster University and a PGCFE teaching qualification. Since qualifying as a counsellor I joined the counsellor training team at South Cheshire College and within a few years I moved from teaching both Psychology and Counselling to focusing on teaching counselling levels 2 through to level 6.  As well as my training role I also have a private practice offering personal therapy and supervision to qualified and student counsellors. I am passionate about counselling and in particular counselling for young people. A chance to access counselling at a young age can be life changing and open the possibility for seeking further help later in life if the need arises. I am honoured to join Inner Trust and look forward to the journey ahead.

Chelsea Garnett – Counsellor
I am a qualified experienced person centred counsellor. I have a wealth of experience in working with children and young people aged 4+ from all walks of life, providing one to one counselling, creative therapies, educational workshops and support groups. I frequently lease with schools, agencies and other support services, which support children and young people in the community. I have experience in working with: Abuse, Depression, Anxiety, Bereavement, Eating Disorders, Loss, Divorce, Self Harm, Isolation, Relationships, Suicidal thoughts, Abuse, Illness, Anger and other Social, Emotional and Mental Health issues.  In my private practise i see clients who have self referred, referred from recommendations or who have being signposted by school/professional. I am a registered member of the British Association of Counselling and Psychotherapy (BACP) and I am bound by their framework for ethics and good practise. I attend workshops and training to improve my knowledge and skills and keep up-to-date with procedures of practise. My ethos is to be able to make a difference in people lives.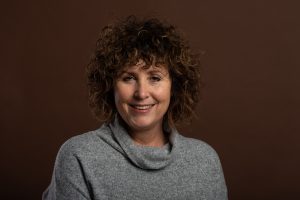 Rowena Clayton – Counsellor
I am an experienced counsellor having qualified in 2005 with a diploma in counselling validated by Manchester uni. I have worked part time in a local high school and 6th form for the past 13 years counselling young people from the age of  11 to 18.  I also have a background in Education having graduated from Lancaster uni with a BSc hons Degree in psychology in 1984 followed by a PGCE in post 16 education in 1989. I teach counselling at Cheshire College South and West including levels 2 & 3 (part time) and levels 4,5 and 6 (full time) on the BSc hons degree in person centred counselling. I am passionate about working with young people in schools and being able to offer a therapeutic relationship in which a young person can feel listened to, accepted and valued. I believe in the ethos of stepping stones and look forward to seeing the positive impact it can have on young people's lives.

Lynn Lurcock – Treasurer
Lynn has had 38 years' experience in the NHS, initially as a Registered Nurse and then moving into general management, working across a spectrum of organisations and services, and latterly working as an Associate Director. Lynn is happy to share her knowledge and experience to help develop those wanting to learn.